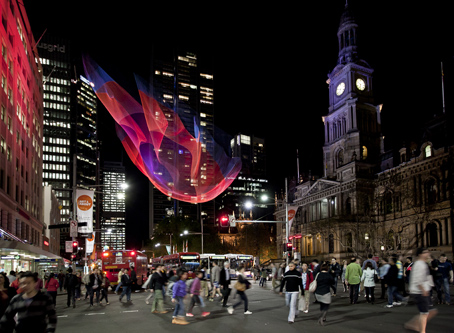 The city of Sidney is inviting artists to submit proposals of works that will be integrated into a massive renewal of its downtown area. The main north-south thoroughfare, George Street, will be transformed and become a light rail and pedestrian boulevard.
The city government of Australia's largest city estimates that it will spend about nine million dollars during a period of ten years in artworks that will include future-oriented pieces of public art and spaces where people would like to spend time in.
According to the local authorities "the aim is to bring together an amazing group of artists… by appealing to the most inventive and exciting practitioners working today."
The deadline to submit the "Expressions of Interest" is October 2, 2013. For details, please visit www.tenderlink.com/cityofsydney
This is considered to be the largest renovation project in Australia in several generations.