On Friday, May 10th, we took the F train in Manhattan and went to see the NADA NEW YORK art fair.
It is located in the southern tip of Manhattan close to the historic Brooklyn Bridge, in an area called the Basketball City on Pier 36 by the East River. Neighboring with the oldest China Town in New York, the setting is a blend of Chinese and Hispanic cultures, language, food and colors.
We spent a relaxed afternoon looking at art and enjoying performances and dances by a wide diversity of artists represented by different international art galleries.
One pleasant surprise is the work of a London-based artist named Rana Begum, who showed a group of painted steel panels with folds that successfully challenged conventional edges of a rectangle, eliciting an ethereal sense of a solid kite flying lightly and freely in the air. He is represented by the German Marsha Cottrell.
Another German gallery, the Petra Rinck Galerie showcased a series of small delicate minimalist iron oxide images on handmade paper by a New York based artist Marsha Cottrell.
One downside of the fair is that you don't find enough quality paintings; some of the paintings appear to be non-committal and art school experimentation. But, then, perhaps that's the trend of so many small-scale art fairs.
NADA is a non-profit organization whose mission statement attempts to respond to the needs of its exhibitors and the art world at large by creatively reinventing the experience and presentation of art in a fair environment.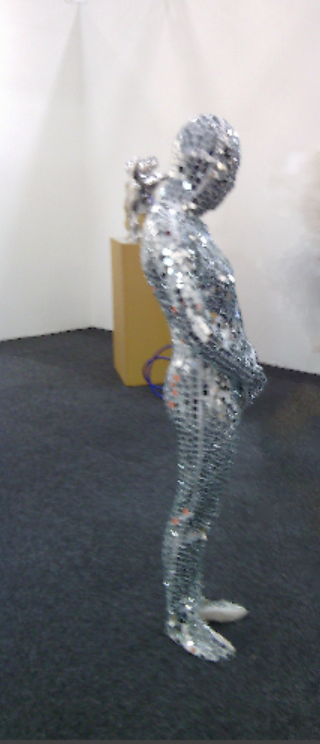 The following is the list of exhibitors.
A
Dan Asher Estate
B
C
Callicoon Fine Arts
CHRISTOPHER CRESCENT
D
E
Eleven Rivington
Derek Eller Gallery
F
G
H
I
Independent Curators International (ICI)
J
K
Klaus von Nichtssagend Gallery
L
Patricia Low Contemporary Gstaad/St. Moritz
M
N
O
P
Q
R
S
School of the Art Institute of Chicago
SculptureCenter
Joe Sheftel Gallery
T
U
W