The annual NY Art Book Fair, featuring booksellers, artists, antiquarians and independent publishers from around the globe, will be held between Sept. 20 and Sept. 22 at the MoMA PS1, Long Island City, Queens. It is the world's leading event for artists' books, catalogs, monographs, periodicals and zines.
This year's exhibitions will include a collection of rare artist and design books by the late Italian artist Bruno Munari, a presentation of Ray Johnson's Book of Death, and drawings and diagrams made by Hans Ulrich Obrist, whose work will be published in a book titled Think Like Clouds.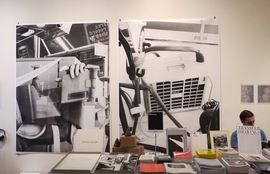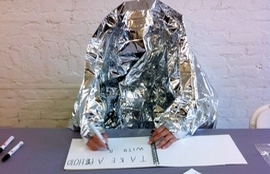 During the NY Art Book Fair there will also be lectures, conversations and readings. Poet and author Tréy Sager will be reading from Fires of Siberia, which some have described as a combination of "Fifty Shades of Grey and Michele Bachmann." Badlands publisher Paul Chan will join Sager for a Q&A session.
Another highlight will be a presentation about "Libros Mutantes" (Mutant Books), the Madrid Art Book Fair, which showcases experimental publishing projects from Spain. Some of the most fascinating projects will be shown by representatives of "Libros Mutantes".
Printed Matter Inc., the organizer of the event, announced that there will be a free opening night preview on Sept. 19, with a live presentation by the duo MASKS and Brooklyn musician Terekke (Matt Gardner).
Free preview: Thursday, September 19, 6pm–9pm
Friday, September 20, 12pm–7pm
Saturday, September 21, 11am–9pm
Sunday, September 22, 11am–7pm
MoMA PS1
2225 Jackson Avenue at 46th Avenue
Long Island City, NYFor a detailed program, please check http://nyartbookfair.com/events